Proven Services For Santa Fe & Albuquerque
Pestmaster® Services of Santa Fe began with a mission to provide family-friendly pest control without harming the environment. From our humble beginnings, the pest control professionals at Pestmaster® Services have serviced hundreds of homes and businesses throughout New Mexico, and we're ready to service yours too!
Why Choose Pestmaster® Services?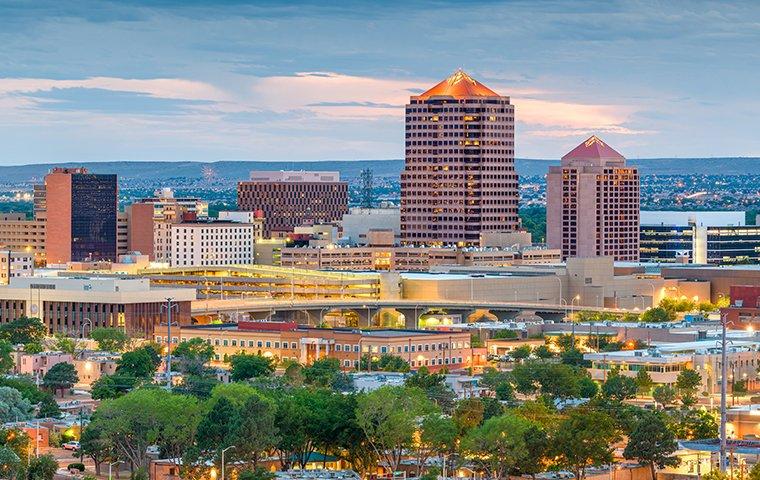 We offer both home pest control and commercial pest management services.

We use top-quality, science-based products.

We provide health-related vector control services to guard your family against dangerous illnesses, including hantavirus, leptospirosis, histoplasmosis, streptococcus, and salmonella.

Thanks to our use of Integrated Pest Management (IPM) strategies, we specialize in all phases of pest control.

We take an environmentally conscious approach to pest management.

We utilize our skills and equipment to provide solutions for aesthetic, regulatory, and right-of-way situations.
Our Business Model
Pestmaster® Services is Santa Fe's one-stop-shop for all things pest control. You can break down our offerings into three primary categories:
Pest control
We provide permanent pest control solutions for homes and businesses.
Vegetation Management
We offer bare ground vegetation control, noxious and invasive weed control, and landscape control.
Vector Control
We offer mosquito, tick, bird, rodent, and flea control, preventing these pests and the diseases they cause.
We're Committed To Providing Effective Pest Control
Our organization is unconditionally committed to providing effective pest control. We aim to make the Santa Fe region safer for all its families and businesses. We desire all who are associated with our organization to mature and prosper together; as an organization of peak performers, we remain constantly growing, ensuring we make Santa Fe a safer city for every day we're in business.